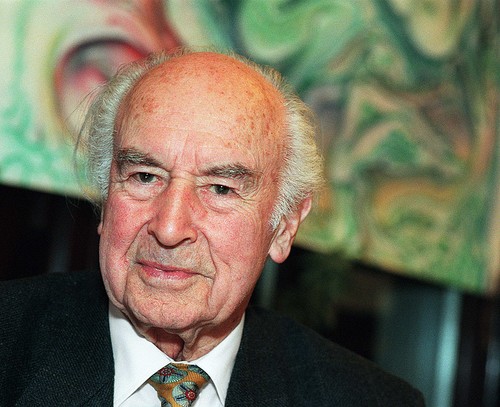 Photo Credit: Walter Bieri / Associated Press / January 10, 2006
Thomas H. Maugh II | Los Angeles Times Staff Writer:
But Hofmann's life had already been altered. LSD and the other psychoactive drugs "changed my life, insofar as they provided me with a new concept about what reality is," he said. "Before, I had believed there was only one reality: the reality of everyday life.

"Under LSD, however, I entered into realities which were as real and even more real than the one of everyday." He also "became aware of the wonder of creation, the magnificence of nature and of the plant and animal kingdom. I became very sensitive to what will happen to all this and all of us."