I am going to be in Berlin in two months
And to celebrate, here is Fabric 38 mixed by M.A.N.D.Y.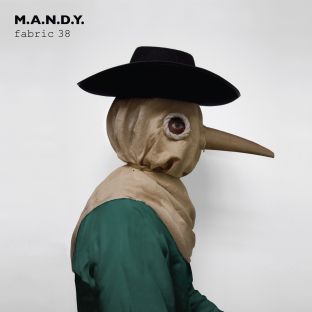 Label: Fabric (London)
Catalog#: FABRIC 75
Format: CD, Mixed, Compilation
Country: UK
Released: 07 Jan 2008
Genre: Electronic
Style: House, Techno, Minimal

Tracklist:
01 Franco Bianco" Noches de Superacion"(intro)
02 Yello: "Bananas to the Beat"
03 Minz: "Darkslide"
04 Guillaume & the Couto Dumonts: "Mederico"
05 Quarion: "Karasu (Crowdpleaser Remix)"
06 Gui Borrato: "Tipologia (Lucy Remix)"
07 Mark Henning: "Sticknote"
08 Decimal: "Idiosynkratik"
09 Lucio Aquilina: "My Cube"
10 Booka Shade: "City Tales (dub)"
11 DJ Yellow & Astrid Suryanto: "To the Top (Guy J Remix)"
12 Dubfire: "I Feel Speed (Audion Remix)"
13 Toni Rios: "Chorizo"
14 Robag Wruhme, Wighnomy Brothers and Rolf Oksen: "Dopamin"
15 Poxy Music: "Warpaint (Claude Vonstroke Remix)"
16 Djinxx & X-Pansul: "Spanish Kebab"
17 Matchbox: "U Can Get Sonar"
18 Deadset: "Farm House"
19 DJ T: "The Dawn (Geiger Remix)"
20 Simon Flower: "The Whisper (Mark August Remix)"
21 Raz Ohara: "Kisses (Kabuto&Koji Carnea Remix)"
22 Basic Soul Unit: "Tunnels (Sebo K & Metro Remix)"
23 Lopazz: "2fast4u (Julian Remix)"
24 Mike Monday: "Bahlobashi (Sideshow Dub Mix)"
25 M.A.N.D.Y.: "Don't Stop"